How to Trade During the Earning Season on Olymp Trade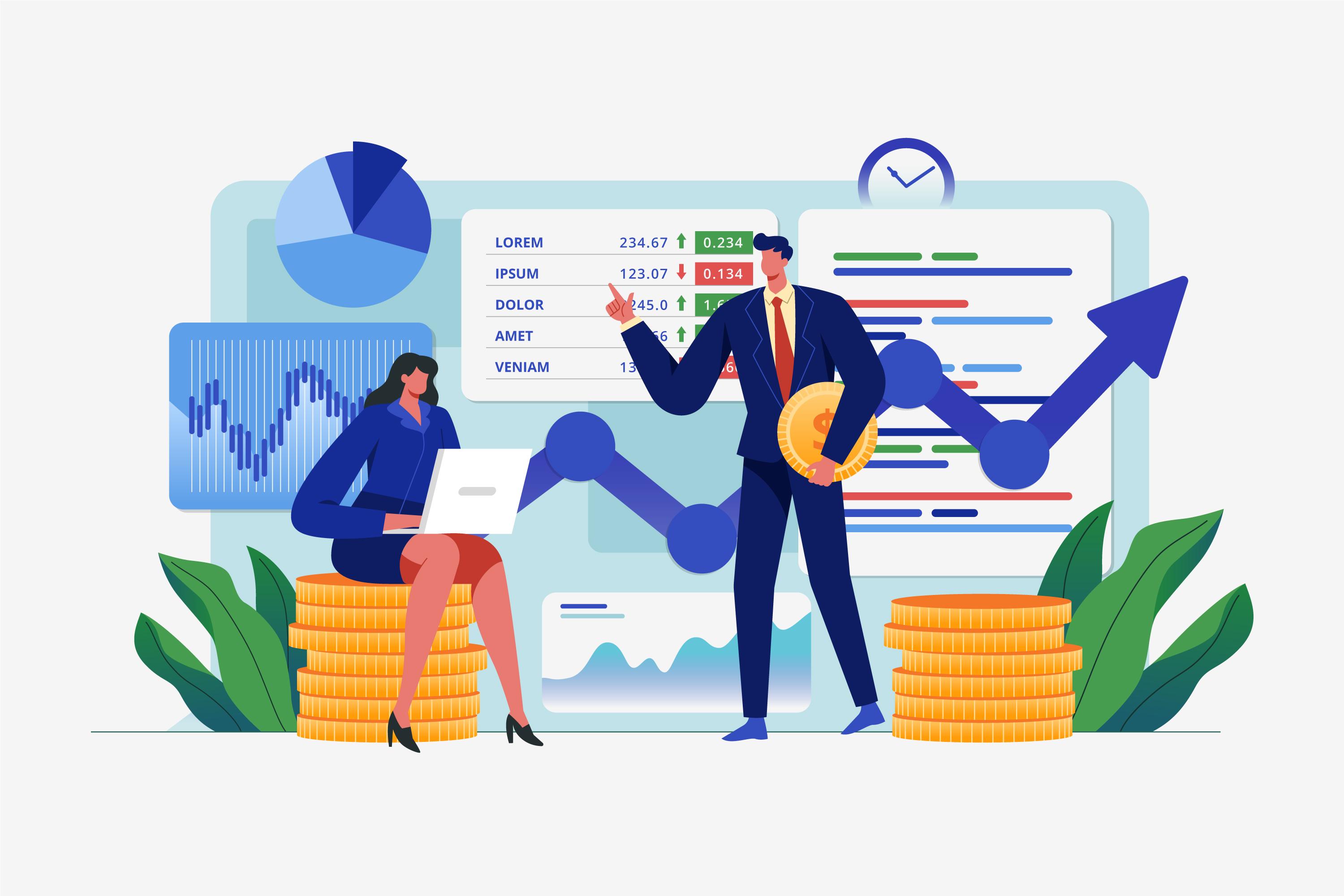 Earnings season is the period when the largest companies release their quarterly financial results. This is the most productive period for traders.

No matter what wonders the marketing department makes and what plans top managers share, it's the quarterly earnings reports that show how good things are for the company. That is why the quarterly financial results are used to evaluate conditions for both long-term investing and short-term trading.

A new earnings season starts in January 2021. Our article will help you get the most out of the global largest companies' reports.
Earnings Season Periodicity
Companies release their earnings reports after a quarter ends. We can say that the earnings season lasts about two months. The peak of releases falls on January, April, July, and October. However, some companies can report on their quarterly financial results at other times too.  
Opportunities for Investors
Each reporting season allows stock investors to rebalance their portfolios: they sell shares of less successful companies and buy stocks of those that have performed better.
Traders are more interested in higher volatility. After the release of the report, the securities price quotes can either rise or fall. It depends directly on the company's financial results. That is to say, one can get a high rate of return when trading shares within 1-2 days after the publication of the report.



Earnings Calendar
This summary table provides information about the reporting date and time. Pay attention to the BMO and AMC designations — they will show you exactly when to open trades.
BMO (Before Market Open)
means that the report will be released before the US trading session opens – that is, before 13:30 UTC. In this case, the market will react to the news on the same day.
AMC (After Market Close)
means that the report will be released after the US trading session closes (after 20:00 UTC), which means that the traders' reaction will follow only the next day.
On Olymp Trade, you can make trades on shares of 35 companies in the Forex mode and 17 companies in the FTT mode.
For your convenience, we have prepared the Earnings Season calendar for January-March 2021. Please note that there are only companies which stocks you can trade on Olymp Trade:
Company
Date
Time
JPMorgan Chase
15.01
BMO
Goldman Sachs
19.01
BMO
Netflix
19.01
AMC
Procter Gamble
20.01
BMO
Morgan Stanley
20.01
BMO
IBM
21.01
AMC
Johnson Johnson
26.01
BMO
Novartis
26.01
BMO
Starbucks
26.01
AMC
3m
26.01
BMO
AMD
26.01
BMO
Ebay
27.01
AMC
Mastercard
27.01
BMO
Tesla
27.01
BMO
Apple
27.01
AMC
Facebook
27.01
AMC
Boeing
27.01
BMO
Mcdonalds
28.01
BMO
Chevron
29.01
BMO
Caterpillar
29.01
BMO
Nintendo
01.02
Exxon Mobil
02.02
BMO
Microsoft
03.02
AMC
Google
03.02
AMC
Visa
04.02
BMO
Amazon
04.02
AMC
Alibaba
04.02
BMO
Twitter
09.02
BMO
Cisco
09.02
Disney
11.02
AMC
NVdia
17.02
Coca-Cola
18.02
BMO
Baidu
25.02
Slack
12.03
BMW
17.03
BMO
Oracle
18.03
Nike
25.03
Companies can change the date and time when they release a report. That is why we recommend that you check the publication time yourself using the service provided by yahoo.finance. You can also rely on the information you'll receive from Olymp Trade through several channels.  
How Will Olymp Trade Make Reports on Earnings Season?
Make sure you check your inbox: each Friday, we will email you quarterly reports schedule for the coming week – so you can prepare in advance for trading on particular stocks.
The platform and the mobile app will also be sending you push notifications one day before the earnings report release. The earnings season is a perfect reason to turn on notifications on your smartphone.
Don't miss our stories. You will see the latest pieces of expert advice whenever you log in to the platform, but you'll also be able to access them all through the "More" menu.
Besides, we will be covering the events in our official accounts on Facebook and Instagram. Make sure you follow them!  
Important Report Indicators
As you have already understood, a quarterly earnings report is an important document. But what indicators should a trader focus on first of all?
Earning per share (EPS) is a measure of earnings per 1 share. It is considered to be the key indicator of the company's quarterly performance. As a rule, major financial companies publish consensus forecasts on this indicator. If the real data is higher, the demand for this stock sharply rises, and traders get more chances to profit from this short-term but powerful trend.
Revenue is the revenue earned by a company from selling goods or services. The revenue shows that a company can generate cash flow. Companies also release consensus forecasts on this indicator.
Forecasts are a piece of very important information for investors. The company's ambitious plans to expand into new regions or reach new market segments can generate interest in its stocks.
Even though there are many more important economic indicators, you should be aware of the fundamental trading concept during the reporting season: the market expectations are always expressed in consensus forecasts. If the results are higher, the company stock has a better chance of rising. If they are below expectations, the stock price may fall.



How to Trade on Olymp Trade during Earnings Season?
The first way is to use the recommendations we have prepared especially for you. In this case, it is essential to receive emails and other notifications from Olymp Trade.
The second way is to independently compare forecasts and real data. There's nothing difficult about it. What is more, you have just learned about the report's main indicators, and now you know what to focus on first.
A successful trader should master more than just technical analysis. Acting correctly during the earnings season is an important skill you can improve on the Olymp Trade platform. Good luck to you!